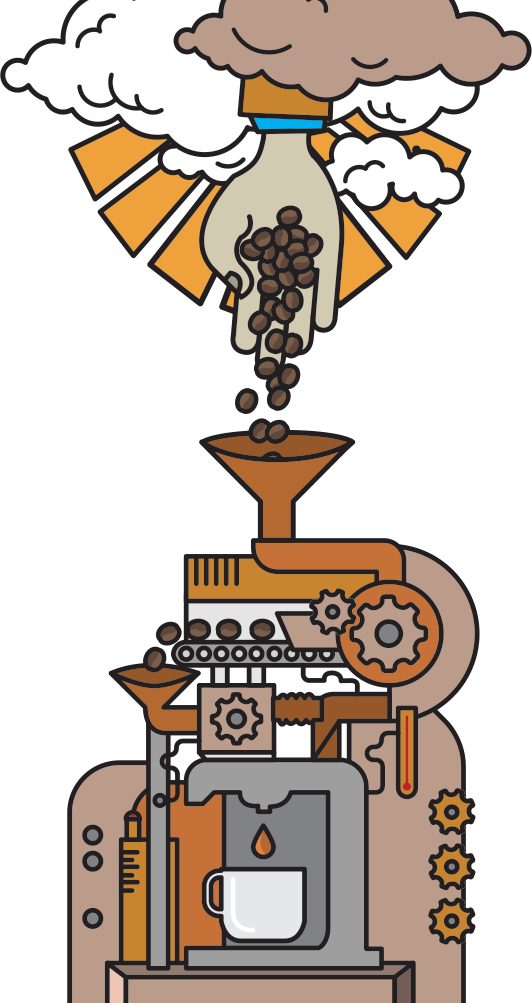 Keeping it real since 1996.
2% Jazz Coffee began as an outdoor kiosk in 1996 and quickly became a community fixture renowned for great coffee and character. After years battling the elements we decided to move indoors, opening a cafe mere feet from where the kiosk was parked for so long. Building on the sense of community that had grown up around the kiosk, we vowed to make our indoor cafe a warm, welcome space where people could relax, feel good, and take those good feelings with them as they continued their day out in the community. We've since become a go-to cafe among Victoria coffee shops, a hub of happy relaxation in the Victoria coffee shop landscape. In our cafe, you can sit back, enjoy a superb macchiato, americano or one of our other great coffees and sink into a great conversation with friends. It feels good to be here!

In our quest to offer the best all-round experience to our customers, we realized we needed more control over our coffee program and began roasting beans in 2006. In 2012, the Roastery was established in the vibrant heart of the redeveloping Hudson district, continuing our longstanding tradition of community involvement and local engagement.
Want to get our thoughts on decaf, our approach and tips for buying coffee online? Check out our blog.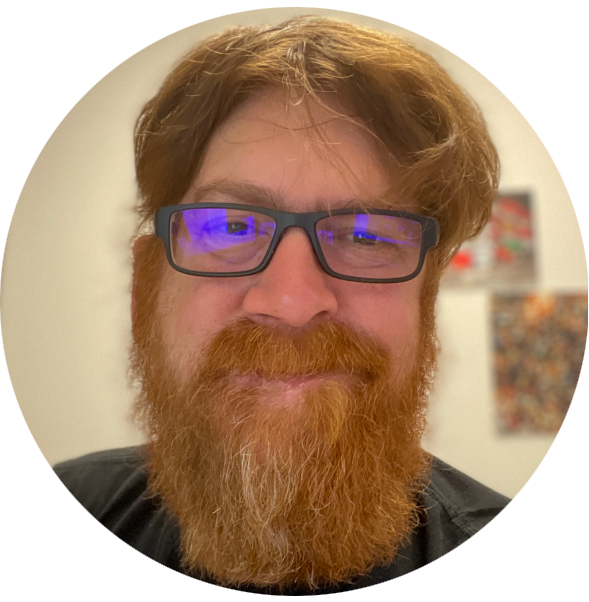 Meet Sam — 2%Jazz's founder
Sam knows coffee and the coffee business inside out. He's been in the hospitality business for 34 years following his passion and being creative. The founder of 2%Jazz Coffee - a well-known and respected coffee shop that helped spark the coffee shop boom in Victoria B.C., Sam is also owner of Sequoia Coastal Coffee. He is also involved with the Bread & Butter Collective, whose aim is to improve the lives of those in the local hospitality industry.

Much of 2% Jazz's success over the past 25 years can be attributed to Sam's open style and sharing of information. Sam is committed to leading down a clear path for the betterment of all. The laid-back, friendly atmosphere, and the attention to quality at the 2%Jazz coffee shops are a direct result of his leadership.
Learn how Sam's love of music inspired our name.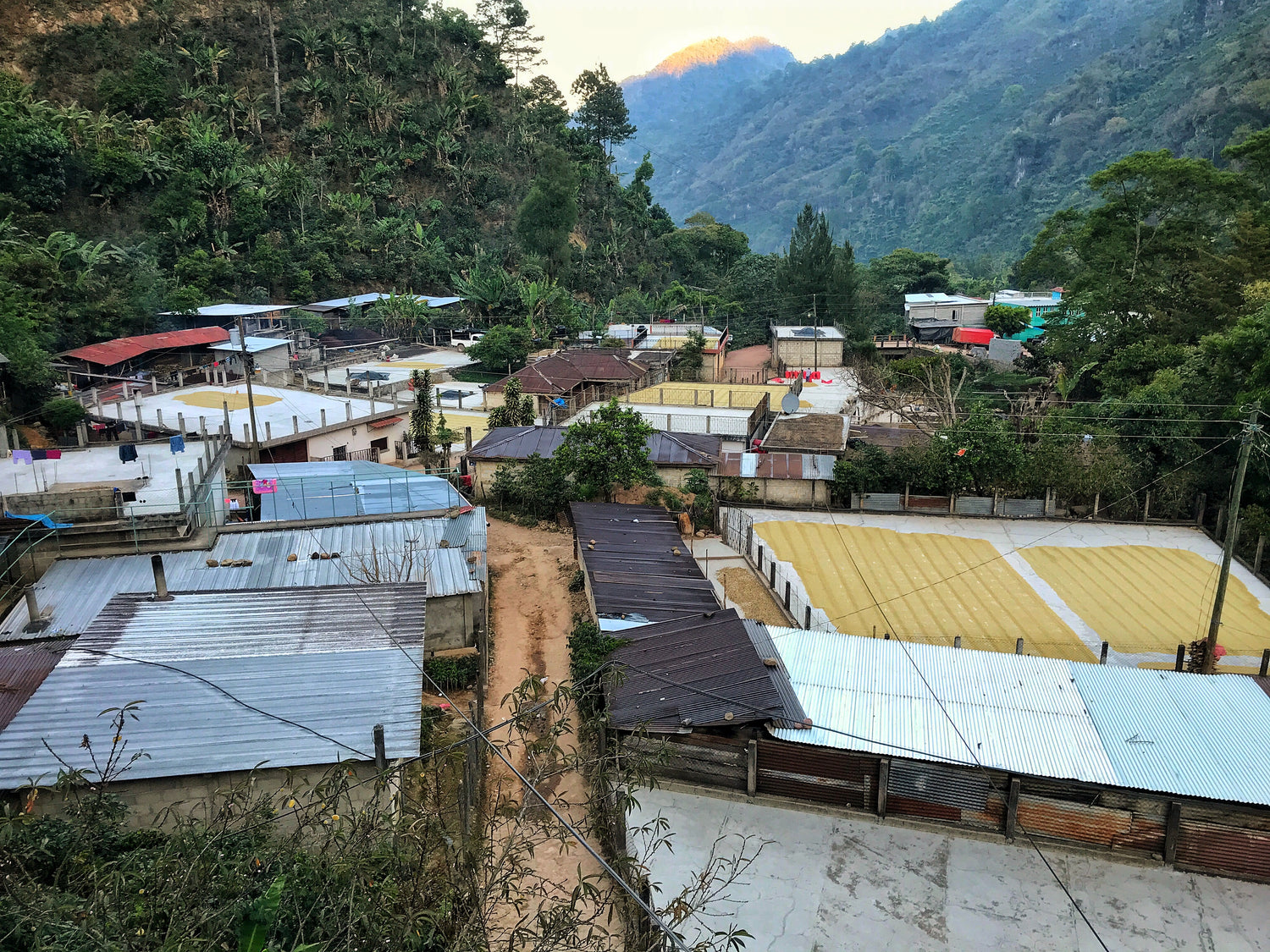 Coffee Countries of Origin
Starting The Roastery led us to visit and explore the great coffee countries of Central America and around the world. Because of our holistic approach to coffee and business, it was important for us to know where our coffee beans came from — not just the country of origin, but right down to the individual farmers. Most of our beans are sourced from Nicaragua and Guatemala, where we work with growers and local organizations that share our love of coffee, the coffee business, and humanity.

Nicaragua and Guatemala are part of the coffee belt of Central America – because of their high elevation, they both produce the type of balanced flavour we look for in our coffee beans. Even the type of coffee bean we select is based on humanistic values! We choose our beans to produce an approachable coffee: sweet and full-bodied, with balanced acidity that is sure to be an all-round favourite with the majority of our customers.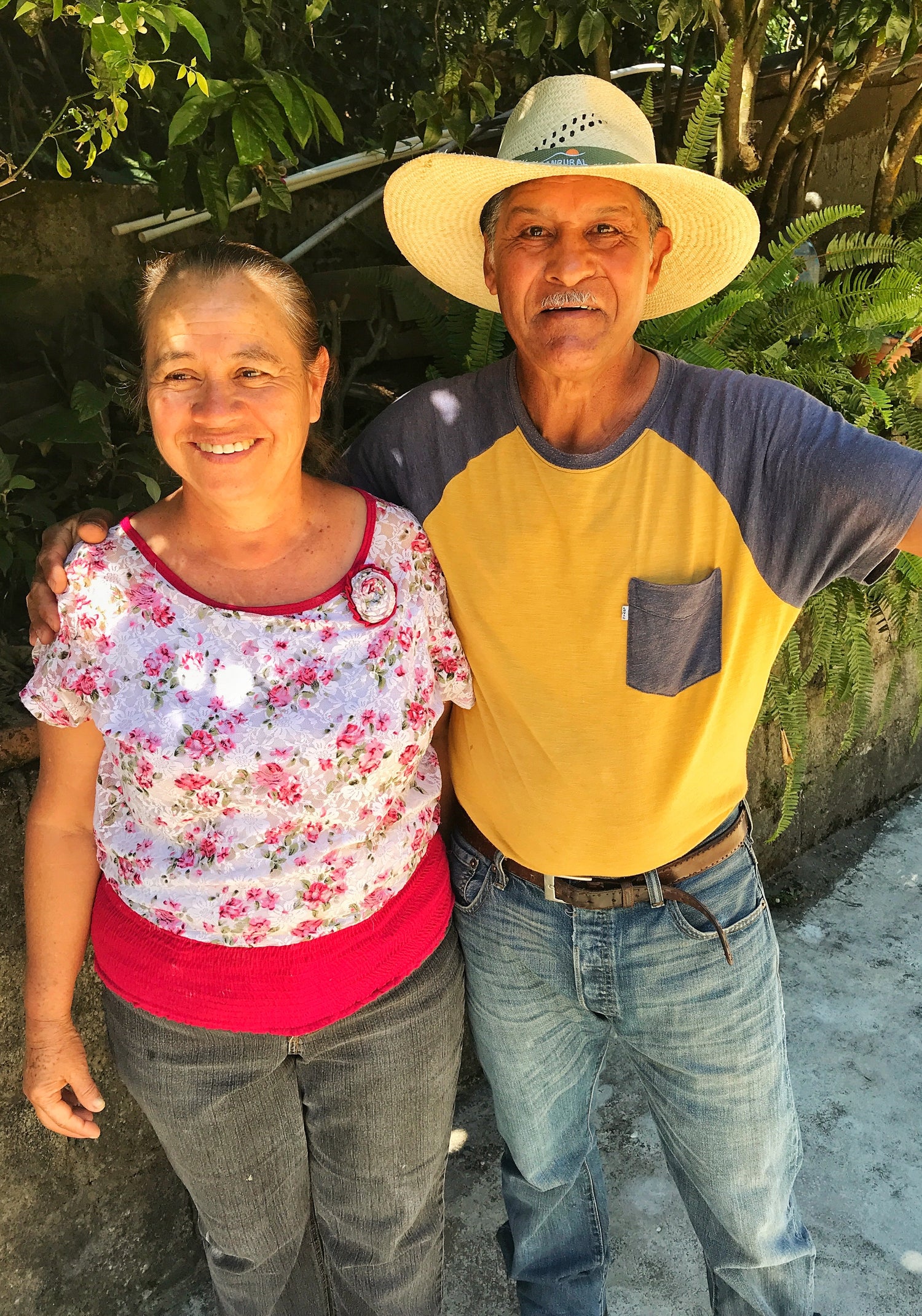 Our Relationships
We spend a lot of time sourcing our coffee beans and building good relationships with growers. We're grateful to feel right at home in the communities we source our beans from, sharing a love of coffee, a friendly camaraderie that grounds our interactions in respect, and a commitment to do right by one another. We revel in the innovation of these coffee growers, whether they're overcoming the challenges of growing coffee on the high, steep slopes of Guatemala or hand-building processing equipment in Nicaragua.

We buy direct from our growers, cutting out the middleman and transport to ensure they're paid fairly. In return, they reward us with their best product for our needs. We consider everybody in the 2% Jazz coffee world — our customers, employees and growers — as equally important and aim to create harmony and equity between them all.